Feist's fifth LP,
Metals
, was released on Tuesday. After her fourth album,
The Reminder
, brought her mainstream media attention, Leslie Feist took a four year hiatus from writing music. Now, she is back with a collection of songs that is not as pop-driven or immediately accessible at the now-infamous "1234," but instead a grittier, more hard-hitting sound that Pitchfork describes as
[LINK]
"a refreshing and slyly badass statement of artistic integrity." KCRW recently recorded a live session with Feist featuring some of these new songs. It will be released in its entirety on October 28, but for now check out the stripped down version of her single "The Circle Married the Line."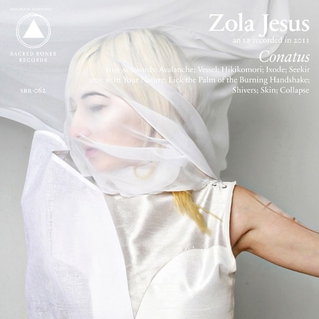 In other news, Zola Jesus also released a new album on Tuesday entitled "Conatus." The best way to listen to this CD, which I have done many times since getting my hands on it approximately 36 hours ago, is to listen from start to finish without interruptions. The raw emotion of the vocals set with the backdrop of intense synths and drums just isn't something that can be turned off halfway through. Highlights include "Vessel," "Seekir," and "In Your Nature," but again...just listen to the LP in its entirety. You won't regret it. The official video for "Vessel" was also revealed on Tuesday and is being featured on the New York Times Style Magazine blog along with an interview.
Click here to check it out.
-Diane Martin